March is Craft Month!!! Who Knew?? So is your crafting hobby taking on a life of its own but not a space of its own?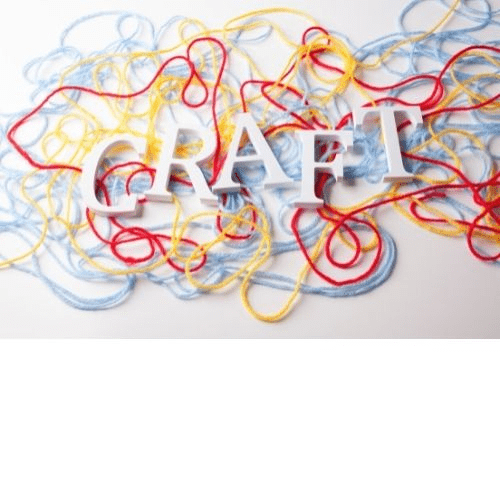 We all know someone who is the ultimate crafter/seamstress/model builder—it might even be you. Hobbies give us a chance to unwind, be creative, move out of the daily grind just a little bit. I secretly admire people that have a creative side—I am not one of them, no matter how hard I try. I so envy people that are, but that's a side of me that never quite got a chance to take off. For me it was too much work, we never had a large home, so it was the dining room table all the time and let's face it, hobbies can be a double edged sword. For me, even though they give you a chance to step away from life a little bit they can be a bit messy. As much as I'd like to have a designated space for creativity, I've never had a home big enough to have a whole room to designate to it. I pretty much gave up on sewing because it was just too much hassle to haul out the sewing machine, set it up, then put it all away to have room to feed the kids dinner. Craft painting and scrapbooking had the same issue….so I never really got into anything creative because…well, you know what I mean?
So the idea of a dedicated hobby space that could be carved out and worked around my family's busy lifestyle intrigued me. What if I could find a way to create something that would be functional but not overpowering, useful but not a nuisance to set up and tear down? Could I allow a few creative juices to start flowing?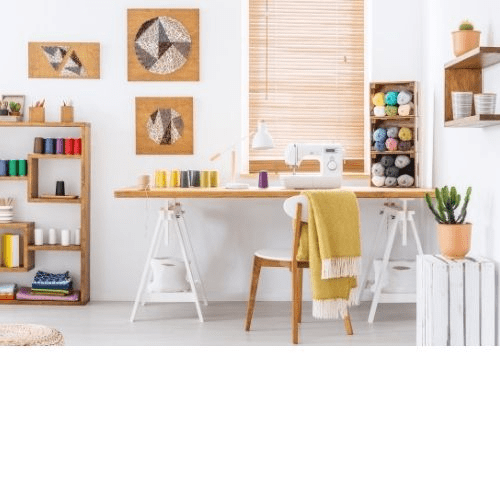 Here's what crafters I know recommend:
1) A sturdy work table—these can be purchased inexpensively and folded for storage when not in use. Most nowadays are made of heavy duty plastic for easy clean up. If you like to stand when you work, table risers are available at most hardware stores to create height
2) Lighting. Crafters I know stress this almost more than anything else. It doesn't have to be fancy, but the brighter the better. A floor lamp makes it easy to move around and doesn't take up valuable table space.
3) A decent trash can or other receptacle for scraps, one that can be placed near where you work so you don't have to take time to sweep or vacuum when you are done for the day.
4) Storage: a place to keep whatever tools and supplies you need, preferably rolling or if you can, hung on the wall. These are also easily obtained, or if you are blessed enough to have an extra wall handy, you can make one out of pegboard. Shelves if you have room, with containers clearly labeled for easy retrieval
5) A comfortable chair to work in. One with adjustable height makes it easy to make sure you are working at the exact right height for the surface you are working on. Make sure it has good back support.
6) A place for inspiration: something as easy as a book stand with a picture of what you are working on, a rack to hold clothing you are embellishing, an easel if you are drawing or painting….Be creative but don't spend a lot of money!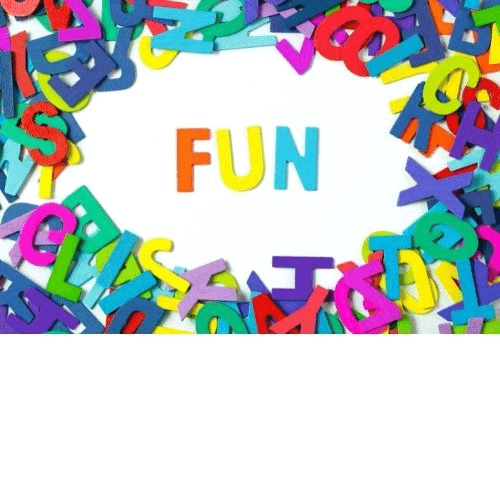 Most of all, remember that your hobby is supposed to be fun and relaxing, so however you set up your hobby space, make sure it is a place you can retreat to and enjoy.