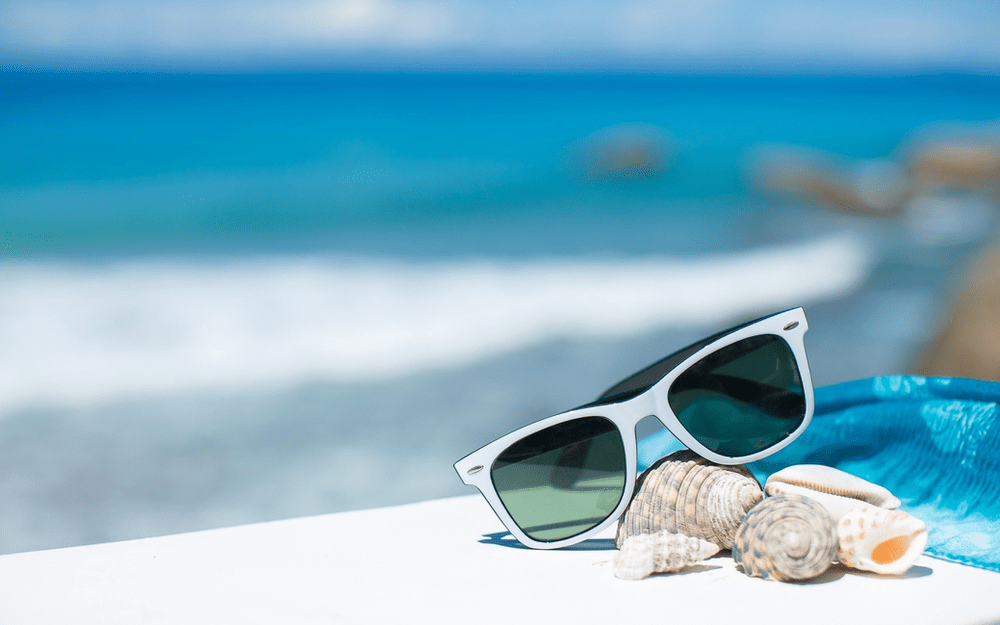 What Happened to It?
I saw this quote the other day and it really resonated with me: "Summer should get a speeding ticket". I cannot believe we are almost at Labor Day! If you know me, you know that this California girl is ALL about Summer: Ice Cream, the beach, long days, outdoor movies, and of course let's not forget baseball. I am always sad to see Summer go, and it's bittersweet for me.
This summer was a lot different for our family. Our family loves summer. This summer was the first one without my husband, so things are very very different. I pretty much always was looking over my should to see him laughing with us again, but...well, he's not here. But I'm happy to report we are sort of on the upswing and although, as I tell our friends and family, we are not rounding third heading for home yet, we are definitely rounding first heading for second, and in baseball talk a double is a good thing, it puts you in scoring position.
I am so thankful for this business and the flexibility it gives me to be with the people that need me the most. But I have to tell you my normally pretty well-organized home looked a lot different last year. Some things just had to slide. Mail stayed on the dining room table for a couple of days until we got it processed. Some of it got lost. The pantry looked like it's been slept in sometimes. We ran out of necessities like toothpaste and dog food more than once. And the lawn didn't get watered like it should have because the sprinkler timer kept failing. Life happened to us. This year is a little calmer but still very very different. Your summer may have not quite worked out the way you planned it either for what ever reason. This is the first summer some of us have had a little more normalcy in our lives, and we took advantage of it. GOOD FOR US.
As we get ready to launch another school year/work year, head into the holidays and wistfully say goodbye to Summer I want to remind you of these things:
1) Didn't get project done this summer? Life happens. Be OK with it. It's not a character flaw.
It's a fact, and not necessarily a bad one.
2) Getting back on track—or starting an organizing project starts with baby steps.
For everyone.
3) Start with the immediate need first: kids need a place to put their school papers?
Start there. Pantry need help (why do I have 12 cans of chili beans?)? Do it a shelf at a time if you need to. Linen closet look like someone went through it with an egg beater? Take an hour and get it done.
4) Enlist the help of the family by asking for help. Asking, not nagging.
5) Reach out for professional help when you need to.
What about you? Comment and let me know, are you happy to see Summer go?
Ready for Fall?
Easing out of summer and into fall doesn't have to be monumental. Be easy on yourself. But don't forget just because summer is winding down family fun doesn't have to.
It's Not About the Stuff…..