Have you ever thought, I would like to hire an organizer but…. let's clear these questions up for you: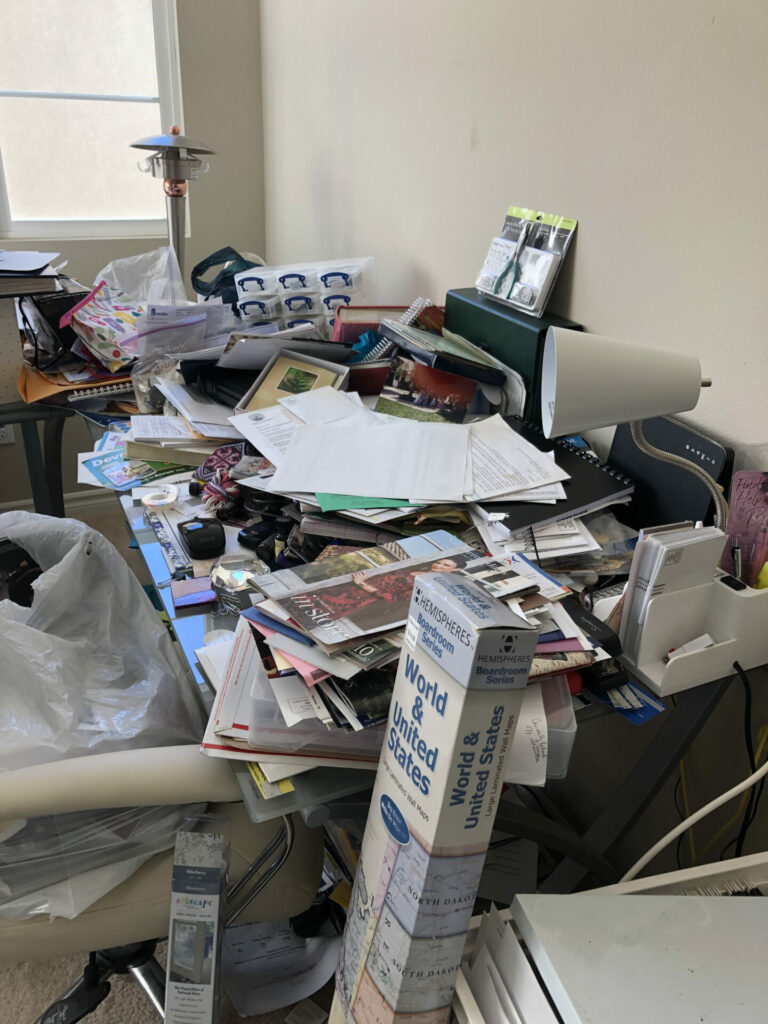 Professional Organizers are for the wealthy–it costs too much money. Yes, it's true that it's an investment to hire an organizer. But the industry has grown so much there is a clutter coach for just about every budget. Many of us specialize in different areas: paper organizing, closet specialists, time management. Some of us do a little bit of everything! In my case, I work with busy families and professionals to design a package that works with my clients, to help streamline their lives so they can spend time doing the most important things: family time!
I should be doing this myself. This is probably the thing I hear the most often. However, there are only so many hours in a day, and spending 4 hours re-working your pantry so that you don't buy duplicates of pasta, getting your closet in shape so you (or your kids) can pick out what to wear without tears, or convincing your kids that the playroom needs a purge and re-vamp is overwhelming, there is nothing wrong with hiring those tasks out to someone who has fresh eyes and expertise to get it done faster. Sure, you can cut your own hair, but wouldn't you rather leave that to someone who does it all the time for a living?
I'm embarrassed that it has gotten this far and they are going to judge me or my family. I started this business because I have been there. I get it, and I am doing this job because I love it. I love helping my clients get a handle on their space(s) and creating order in their busy lives and homes again. We've seen it all and we believe that the goal is compassion, not judgement. You will never get a judgmental attitude from us, only help. We will approach your situation with ideas and tools, not criticism. We've been there, we get it.
They are going to make me buy expensive containers. Hey, we've seen that show on TV too….and I want to stress to you that I am NOT in the container business. I always start with what you have on hand. I work with your budget. Some of my clients want that "everything-in-matching-containers-and-beautifully-labeled" look, but many of them just want to know where their stuff IS. If that's your vibe and look, then, yes, I can help facilitate that. But the final decision is always up to the client. I often encourage my clients to get acquainted with their belongings again first, then decide what kind of organization containers and tools they might need–the number 1 mistake people make is buying a bunch of containers and then trying to make it work. We start with what you need to contain first, then move on to the nitty gritty of what to do with it.
They make you color code everything and file fold all your t shirts and underwear. Ha ha, I admit I am a visual person, so I find it easier to put my hands on clothes sometimes if I can see them all at once. But I am not the one living in your space or managing your calendar. If that doesn't work with you, my job is to come up with a SUSTAINABLE solution that does. But if you WANT to learn to file fold, I can show you lickety split, LOL. It doesn't have to be that way, and it doesn't have to be a chore. It has to work for you, or I haven't done my job.
The only way to see if it works for you is to try. I hope this blog has helped de-bunk some of the ideas you may have heard about hiring a professional organizer. We work with your budget and your timetable. We have ideas that can save you money, save you time, and make your home calm and comfortable again. Whether it's a kitchen, bedrooms, kids area, or even garages, we can help, judgement free. Please reach out to us for a free consultation today.