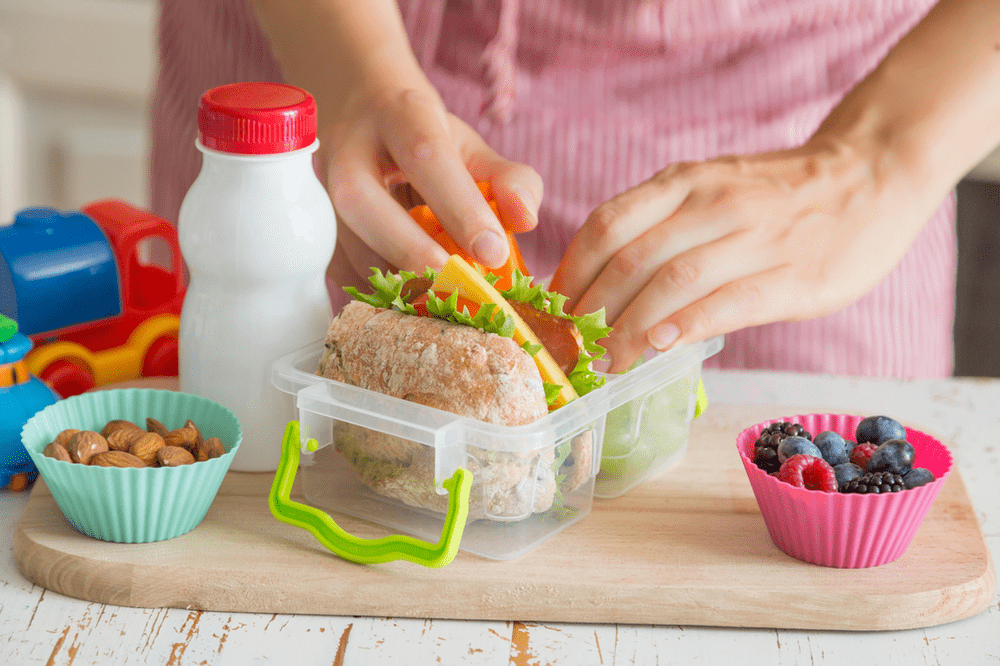 One of the hardest tasks for us sometimes is getting kids' lunches together now that school is in session. Whether they are back to school in person or winging it at home, lunchtime doesn't have to be a chore if you let your kids make their own. Getting them set up for success in the kitchen means that they learn skills like meal planning, meal prep, and of course meal clean up!
My kids love to cook. From the time they were old enough to hold a spoon and a potholder, they were cooking in the kitchen. We started them being responsible for dinner one night a week when they were about 8 or 9. Today, as young adults, they are competent and both are GREAT cooks. One huge advantage of this is that they were capable of making their own breakfasts and lunches at a very young age. It's was a Win Win for everyone—saved us time getting out the door in the morning (for 1 who attended school) and gave them responsibility for making their own decisions about food (for the other who was homeschooled).
Our family is pretty big on safety in the kitchen. And because I wanted to keep our home as injury free as possible with 2 kids, setting up the kitchen for safe cooking was important to us. Here are a few ideas to help your kids make their own lunches (and breakfast too) quickly and safety.
1) Have a designated place for them to actually prepare the meals. Our kids used the same place on the counter top. We made it accessible by putting a step stool nearby that they could get to. Cutting boards were strategically placed so that they could be easily reached. Hint: Cutting boards should be non-slip and easily cleaned or tossed in the dishwasher.
2) Their own tools. Make sure they are safe for little hands to use. There are many kids tool choices on Amazon that are real, actual kitchen tools sized for small hands. This was such a simple thing to do. Their own drawer, with their own set of tools made it much more efficient. Don't have room for them to have their own drawer? Designate their own utensil holder if you are short on drawer space. Bonus: Only kid-safe tools go in there and they have a sense of "ownership" if they have their own. Hint: Even let their kids have their own box of "baggies" to access that only they could grab. This made it easier than them searching in drawers with sticky hands to pull one out.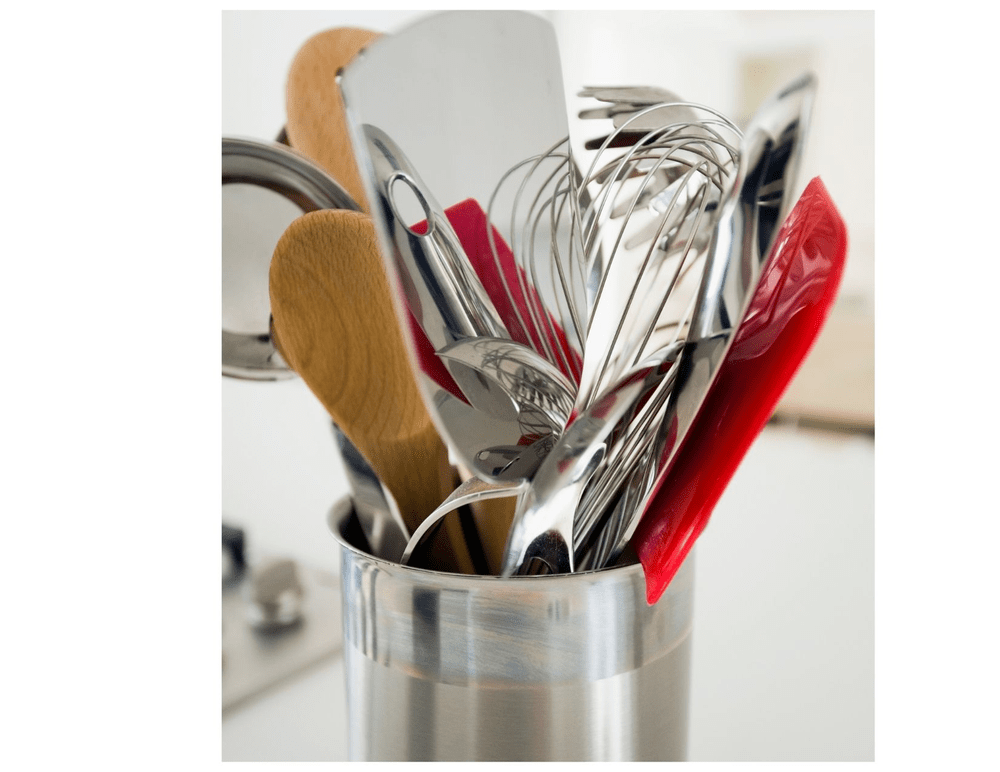 3) Kids friendly containers for food storage. Just as an adult I won't "fight" with a container to store my food in, my kids weren't about to do it either. Make it easy to open, close, clean and of course, stay away from glass containers that can break. Inexpensive food storage containers, available in any store, make it easy to do. If you wanted to it's possible to label with with each child's name, or have each child assigned their own color or colored lid. Bonus: if one is left in the sink and not washed, you know who did it!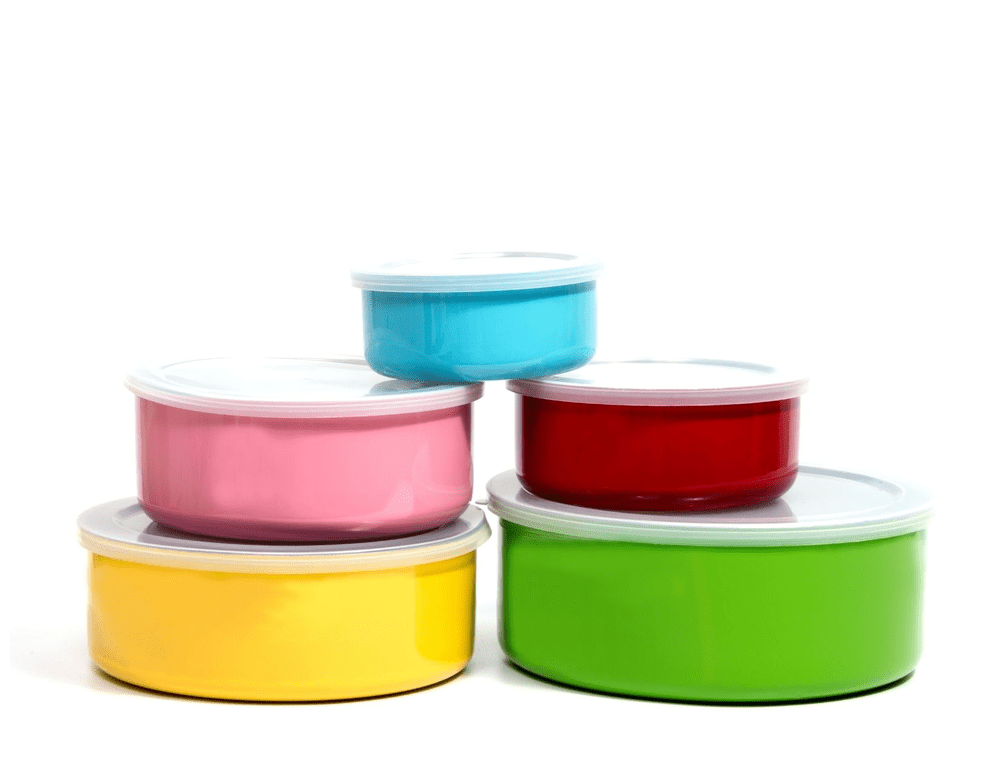 4) Have a special time for make the next day's lunches for school: maybe after dinner, or before bed….no rushing around in the morning when life is hectic enough. Even if you homeschool, having them make their lunches the night before makes it that much easier when its time for a break. Hint: let them be creative with cookie cutters, etc. Sandwiches don't have to be square! Fruit can be loaded on toothpicks!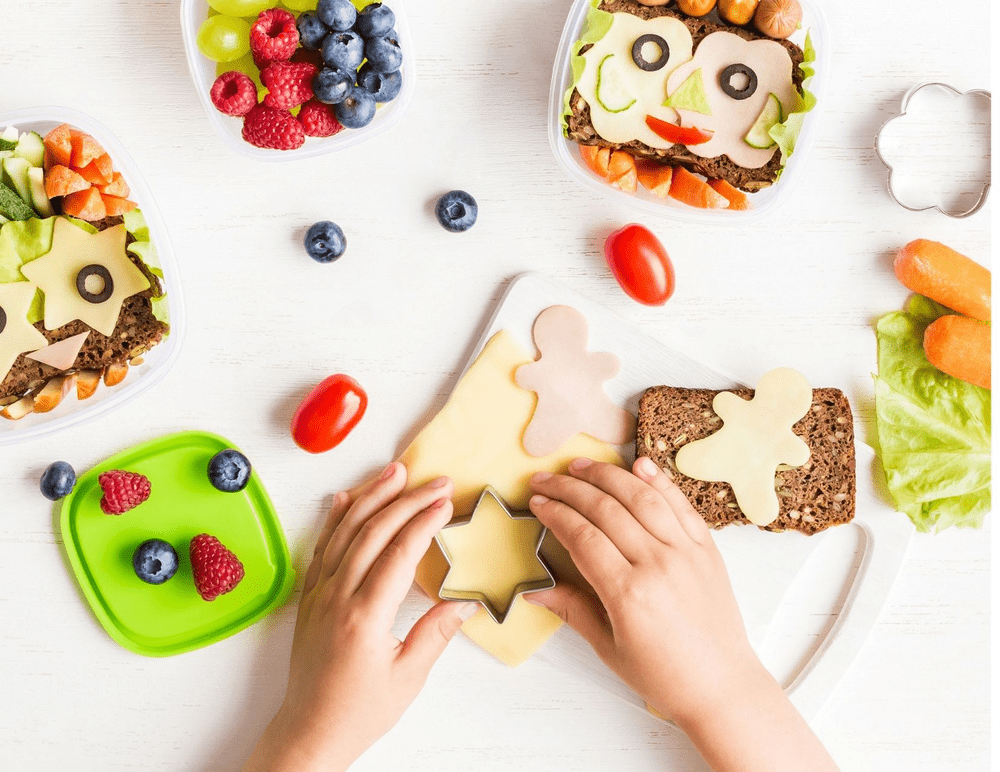 5) Have kids start their own "kids cookbook"—encourage them to try new foods, new ideas, and write down the recipe on a 3 x 5 card or separate piece of paper. Save these in a binder and they will not only learn menu planning, it will be a great thing for them to refer to later.
Meal prep is such an important skill to learn for everyone. Let kids decide what they do and don't like and then let them feel free to experiment with the results.